Welcome to proavitus!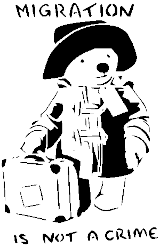 The meaning of proavitus is "inherited from our forefathers" and in this spirit I would like to invite all relatives to have a look on this "experience" in the form of a pedigree.
The family tree started with the families Schmidt ⚭ Schwab (Sudetenland), the families Hauer ⚭ Bühler (Bayern / Baden-Württemberg) as well as the families Маринов ⚭ Шаламанова (област Шумен / Област Благоевград) . But inbetween the pedigree spread its branches in a much wider scope and compass families around the world.
The pedigree includes personal data therefore it was necessary to restrict the access only to family and pedigree members. Please don't hesitate to start the registration, it only lasts few seconds!
Of course you are also welcome to contribute and if you have questions you could contact me via eMail: Dieter Schmidt.
I hope you have time for a little trip to your ancestors! Enjoy it!
proavitus - Маринова ⚭ Schmidt
Favorites
Birth
:
December 14, 1902

40 33 — Oppenweiler
Christening
:
September 30, 1906

30 27 — Wien
Birth
:
September 27, 1906

30 27 — Wien
Burial
:
January 14, 1999

— Dachau
Christening
:
December 2, 1888

34 35 — Rokitnitz im Adlergebirge
Birth
:
November 28, 1888

34 35 — Rokitnitz im Adlergebirge
Burial
:
December 1980

— Dachau
Christening
:
September 27, 1847

28 — Sichelsdorf/Žichlínek
Birth
:
September 26, 1847

28 — Sichelsdorf
Christening
:
May 15, 1884

30 31 — Rokitnitz im Adlergebirge
Birth
:
May 12, 1884

30 31 — Rokitnitz im Adlergebirge